Certified Practitioner of the Feldenkrais Method of Somatic Education
®
Thesis Writer – Osteopathy Manual Practice
For bookings please call Erica on 778 834 8838 or book online here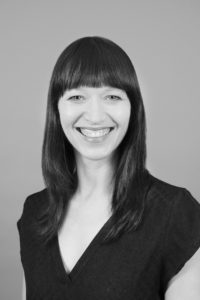 Originally from Vancouver, Erica's 20 year career in classical ballet and contemporary dance took her to the United States, Canada and Europe.
Erica completed her training of the Feldenkrais Method
®
in Paris, France in 2006 and has since taught movement workshops and Awareness Through Movement
®
classes to a variety of groups in Norway, Belgium, Japan, the United States and Canada. She also teaches ballet and contemporary dance in the professional community locally and internationally.
Wishing to further her development in the manual therapy field Erica enrolled in the
Canadian College of Osteopathy in Vancouver. As a dancer in Belgium she had received Osteopathic treatment, which she found to be beneficial to her health. She has completed her 5th year of studies and is now working towards her thesis and the completion of her studies in the Osteopathic field.
Erica uses Functional Integration
®
lessons: hands-on 'treatment' of the Feldenkrais
Method
®
, cranial sacral therapy and other techniques such as strain counter strain,
muscle energy, visceral manipulation and fascial release to help people with dysfunction
and pain.
Fee is $90-$110 per treatment/lesson
60 minute sessions
trivett.erica@gmail.com

778-834-8838